Helpful information to travel the country
Read through our 'Namibia Travel Guide' in which we have compiled information around health, safety, currency as well as other general information about the country for you.
We hope that this information helps you during your holidays. For any questions and more information on the details below please feel free to reach out to us directly.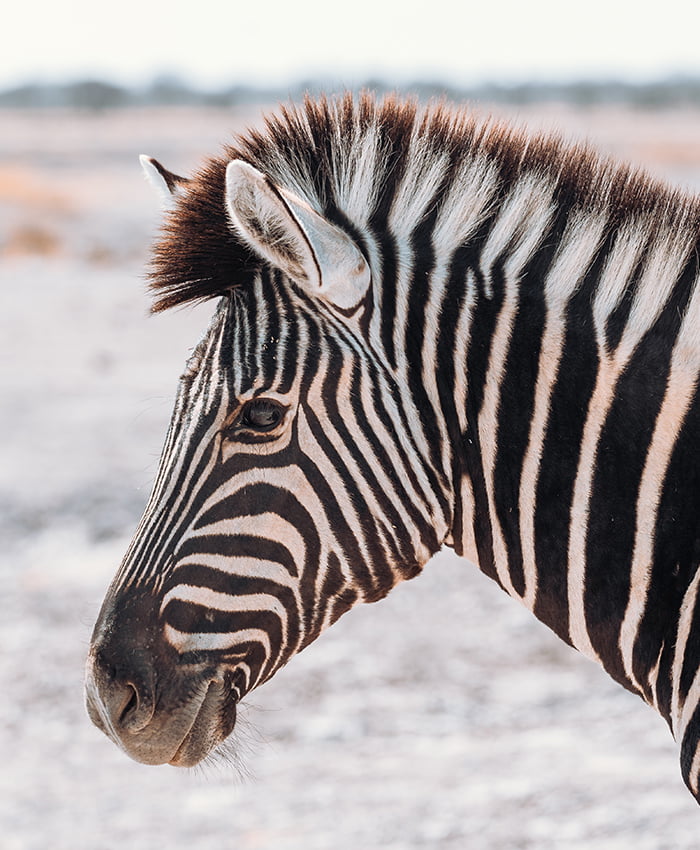 You chose one of the most beautiful yet least populated countries in the world – with 2,8 Million inhabitants on 824268 km2 you can drive for hours and only come across very few other cars. Most people (about 450,000+) live in Windhoek which is the capital city, where your journey usually starts when arriving in Namibia. 
The country has had political stability as democracy since March 1990 when it gained independence and is considered a safe country for tourists. You can read more about the safety-topic here. 
The country has an incredible diverse flora and fauna, with its famous Namib Desert which is part of the UNESCO world heritage sites since 2013, or the Etosha National Park which is one of the largest national parks on the African continent. Landscape, Adventure and Wildlife enthusiasts – your dreams will come true!
First important fact to know is that you have to drive on the left side in Namibia. If you haven't done that before you shouldn't worry: It definitely takes some time getting used to but it gets very easy with time. We would recommend to drive slowly and very careful in the beginning, especially when taking turns across street lanes and overtaking other cars.
The roads in the country are generally in a good condition, especially on the more frequented routes. However some places are only reachable by gravel roads. In some instances we would even recommend taking a gravel road just because the views are magnificent. How do you find out, which is a gravel road? On maps, roads marked with "B" are tarred roads whereas marks of "C" or "D" are mostly not tarred. Take into consideration that driving on gravel roads takes longer and you have to drive more carefully, don't speed!
Talking about speed – the speed limit inside urban areas is strictly 60km/h, outside of cities the limit is 120 km/h and on gravel roads its 80 km/h. Speed limits have a reason, please remind that we often have wild animals or farm animals roaming freely and gravel roads in general have a longer breaking distance! Therefore we also do not recommend driving outside cities after dark if not necessary.
An international drivers license in combination with you're national drivers license is required to drive legally in Namibia. You can get the international drivers license easily for a small amount in the civic office of you're home town.
Special tip: It's required by law to have your car & fog lights switched on at all times – even during the day! Not complying may get you a costly penalty from traffic officials at roadblocks.
Namibia is politically stable and known as one of the safest countries in Africa for travelling.
Nonetheless, the high unemployment rate and a low minimum wage remain an issue in the country. Therefore the most common crimes are pick-pocketing, purse-snitching and vehicle thefts. Especially in Windhoek and Swakopmund pick-pocketing and mugging are more common than in rural areas and it should be avoided walking in the dark. Also avoid visiting townships on your own at all. If you are interested in visiting townships or help with soup kitchens etc., please only do so in company of a knowledgeable guide or organization. We are more than happy to assist you with that!
We don't want to scare you of visiting this beautiful country and the mentioned incidents are usually not happening when you use common sense and avoid doing the following things:
Here are some safety tips for you:
We hope you will feel good during you're vacation and can enjoy it – but sometimes there might be the necessity to see a Doctor. What then?
Most important is you're medical & health insurance, therefore ask you're health insurance what time on vacation is covered. Also make sure to consult you're medical practitioner in case you have any medical issues. You often travel long distances without medical service close by.
 Namibia itself has a public and a private health care sector. When requesting medical attention especially from a private hospital make sure you have you're insurance number on hand and enough reserved funds to pay the amount in advance. Especially in Windhoek, medical service is excellent and you find three privately run hospitals with fully equipped intensive care units. Also in Swakopmund and Walvis Bay you will find hospitals with an excellent reputation.
If you are far away from any big city, medical service is not always immediately available or some hours away. Even rescue hoist scrapers and planes need some time and are not able to land everywhere. Usually you need to prove an sufficient credit limit or you're health insurance needs to accept the payment in advance, otherwise you wont get that kind of service. 
That's also nothing what should scare you, its just necessary to keep in mind when travelling with pre-existing diseases should be planned in advance and to be careful while traveling. 
There are no vaccinations explicit required when travelling from Europe to Namibia. Only if you enter Namibia from a yellow-fever region, you have to prove a yellow-fever vaccination.
The tropical insitute recommends the following besides the standard-vaccinations:
Tetanus, Polio, Diphterie – Hepatitis A – Masern (MMR) 
For longtime stays also Hepatits B is recommended. 
Please ask your medical practitioner or directly at the tropical institute for further information & actualised recommendations WEBSEITE
Malaria is generally not a big problem in Namibia. This though depends on the area and season of travelling – we recommend to consult your medical practitioner for personal advice.
There is a high risk of exposure in the northern parts of Namibia. The Etosha park is still a low-risk area whereas regions north of the park towards the Caprivi-Strip have a high-risk for Malaria especially during rainy season from November to May. Equally seen as high-risk Malaria areas are the regions of Botswana and the Victoria Falls.
The South of Namibia and the coastal regions are considered to be free of Malaria.
Weather you should take Malaria Prophylaxis like Malarone should be discussed with your doctor.
The best prophylaxis is still to avoid mosquito bites, therefore wear long-sleeved clothing especially at sunset and darn, sleep under mosquito nets and use anti-mosquito spays (buy them locally here, there are also natural sprays and lotions which are perfect for more sensitive skin and children).
Overall the drinking water quality is good in Namibia. While most urban areas are recycling  treated wastewater into water that is safe for human consumption, the rural areas have less access to drinking water. Lodges outside of town have their own borehole from which they extract safe drinking water, though it is to be noted that this water is mostly not treated so you may have to get used to the taste.
We would recommend not to drink water from the tap in cities including Windhoek, Swakopmund and Tsumeb where there have been problems with the tap water in the past. Personally, we prefer to buy bottled water when traveling in urban areas.
It is to be noted that generally the water may be different that you may be used to from other parts of the world so it may cause a bad stomach reaction.
Get more details around health risks in Namibia
You can find more information about health and safety on the NaTHNaC website where you can find very detailed information on any health risks associated with your travel to Namibia.
The official currency in Namibia is the Namibian Dollar (N$) which is directly linked and equivalent to the South African Rand (ZAR). So don't be surprised when the ATM at the airport delivers South African Rand (ZAR), you can pay with it everywhere in Namibia. Credit card payments are also widely accepted at businesses and facilities, however, due to problems with the mobile network in some areas we would recommend keeping some spare cash in case the card option fails.
You also might need cash for tips sometimes. It is to be noted that bank cheques were phased out and are no longer accepted as a method of payment in Namibia as of 2020. 
Namibia entry requirements
Get familiar with all of the entry requirements to ensure that you have everything to enter without any complications.
Make the most out of your holidays in Namibia by learning about the best time to travel to the country.